Explore Your Archive, http://www.exploreyourarchive.org, developed by The Archives and Records Association (UK and Ireland) and The National Archives, is the biggest ever public awareness campaign by the archives sector of the UK and Ireland.
From 16 November there will be hundreds of events and activities taking place in all kinds of archives. Those who work in archives will also be sharing some of their wonderful stories and amazing treasures. The public are being encouraged not just to visit an archive or explore archival collections online, but to understand more of the vital role which archives play in education, business, transparency and identity.
How the Hub fits in
The Archives Hub is a gateway to archives held at over 220 institutions and organisations across the UK.
Explore…
Using our map to discover archives close to you:
http://archiveshub.ac.uk/contributorsmap/.
Search….
Using the Hub search at http://archiveshub.ac.uk/search.html to uncover other collections.
Discover…
A rich variety of content: The breadth of content on the Hub highlights how archives are integral to historical and cultural awareness. Our contributors include Universities, business archives, charities, local government, libraries, museums and cathedrals.
Here are just a few of the collections you can find:
From the Ancient…
Canterbury Cathedral: Records of the Dean and Chapter of Canterbury Cathedral, c800 to present. http://archiveshub.ac.uk/data/gb054-cca/dcc
The collection of records of Canterbury Cathedral includes material dating from the early Middle Ages right up to the present day. The material relates to the Cathedral's estates and reflects the activities of the Dean and Chapter and its staff.
… to the Contemporary
Archive of the National Theatre of Scotland, 2006 to present.
http://archiveshub.ac.uk/data/gb247-stants
Launched in February 2006 and billing itself as a 'theatre without walls', the National Theatre of Scotland has no building of its own and operates within the existing infrastructure of Scottish theatre. Material is held at Glasgow University Library and includes programmes, press-cuttings, reviews and scripts.
From the Large…
Royal Greenwich Observatory: Records and Papers, 1675-1998.
http://archiveshub.ac.uk/data/gb012-ms.rgo
With around one kilometre of material, the records consist of all the surviving historical paper records of the Royal Observatory. Collections include: papers of the Astronomers Royal and telescope construction projects, management and observations, including the William Herschel Telescope and Radcliffe Observatory.
… to the Small
Gaelic Manuscripts, c. 1732-c. 1869. http://archiveshub.ac.uk/data/gb752-gm
One reel of microfilm comprising images of 23 original Gaelic manuscripts, relating to Ireland and to the activities of Irishmen at home and abroad, held at Queen's University Belfast. It consists largely of fragments of both religious and secular verse, topographical poems and other tracts and tales dating mainly from the 18th and 19th centuries.
From the Young…
Children's Society, 18th century – 21st century.
http://archiveshub.ac.uk/data/gb2180-tcs
The Children's Society Archive comprises the records created and managed by The Children's Society (titled The Waifs and Strays Society from 1881 to 1946). The majority of the collections date from the organisation's founding in 1881. This includes a large quantity of visual material in the form of photographs and publicity material, as well as some audio-visual material.
… to the Older generation
Scrapbooks of Barking and Dagenham Branch of Age Concern, 2002-2008.
http://archiveshub.ac.uk/data/gb0350-bd58
This collection comprises six scrapbooks, containing newspaper cuttings on the Barking and Dagenham Branch of Age Concern, relating to events, as well as issues affecting elderly people in the borough.
From Northern Scotland…
Thomas S Muir, Architectural notes on churches on Scottish islands, 1850-1872. http://archiveshub.ac.uk/data/gb227-msbr783.m9
Thomas S Muir (1802-1888) worked for most of his life as a book-keeper in Edinburgh. All his spare time was devoted to his passion for early Scottish churches, visiting all the locations where ruins were to be found, including even the most inaccessible islands. The volume, 'Ecclesiological notes on some of the islands of Scotland', comprises detailed architectural descriptions, with line drawings, of features of churches and other ecclesiastical remains.
… to the Southerly Channel Islands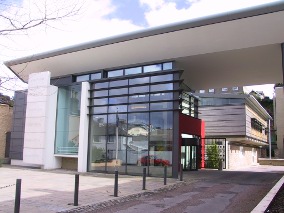 Archive of the States of Jersey, 1603 – 2010.
http://archiveshub.ac.uk/data/gb1539-c
The States of Jersey collection includes the minutes, correspondence, reports and acts of the States of Jersey. Also, the minutes of the different Committee's of the States including Agriculture, Education, Defence, Housing, Social Security, Finance, Harbours and Airports, Health and Social Services, Tourism, Home Affairs, Planning and Environment, Economic Development and Policy and Resources.
From the Frozen Antarctic…
British Australian New Zealand Antarctic Research Expedition, 1929-1934. http://archiveshub.ac.uk/data/gb015-banzare
The collection comprises of press cuttings relating to the British Australian New Zealand Antarctic Research Expedition, 1929-1931.
…to the Heat of Africa
Africa 95, c. 1957-1996. http://archiveshub.ac.uk/data/gb102-africa95
Africa 95 was founded in 1992 to initiate and organise a nationwide season of the arts of Africa to be held in the UK in the last quarter of 1995. Printed material, photographs, and slides of the work of artists from Algeria, Egypt, Ethiopia, Ghana, Ivory Coast, Kenya, Morocco, Nigeria, Senegal, South Africa, Sudan, Uganda,Tanzania, Tunisia, Zambia, Zimbabwe, and the USA.
From the Fire brigade…
Fire Brigades Union, 1919-1997. http://archiveshub.ac.uk/data/gb152-mss.346
The Fire Brigades Union (FBU) was founded in 1918 as the Firemen's Trade Union. The union began its life as a body very much based around the London area but soon expanded to include provincial brigades. The collection includes: Executive Council minutes, annual accounts, subject files (including Sizewell Public Inquiry, 1980s) and the national strike, 1977.
…to the Water board
Records relating to Derwent Valley Water Board, 1899-1974.
http://archiveshub.ac.uk/data/gb159-dvw
The collection comprises a full series of indexed bound minute books (1899-1974) containing annual statements of accounts, and other specific reports. Also, maps and plans relate to specific elements of intended works such as the building of Ladybower Reservoir in Derbyshire.
From the Arts…
D.H. Lawrence (1885-1930) Collection, 1865-1999.
http://archiveshub.ac.uk/data/gb159-la
The Lawrence Collection contains extensive materials by and about D.H. Lawrence, ranging in date from his childhood and including original manuscripts and his correspondence.
… to Science
Clifford Hiley Mortimer Collection, 1937-1980.
http://archiveshub.ac.uk/data/gb986-morc
This collection contains river and lake data in rivers in Britain, and correspondence regarding flows, inflows, chemical analyses and chemical stratification. It also includes mud samples!
From War…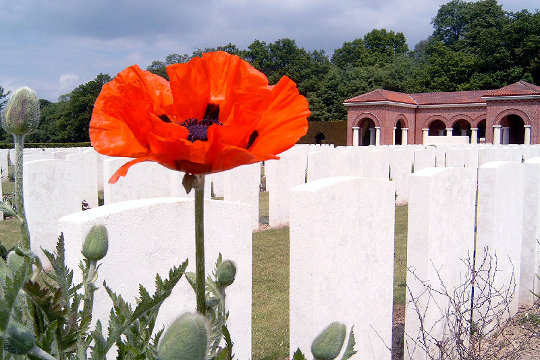 Daniel Dougal First World War Diaries, 1914-1918.
http://archiveshub.ac.uk/data/gb133-ddd
Diaries of Daniel Dougal, which detail his service as an army doctor on the Western Front during the First World War. Dougal rose to become Deputy Assistant Director of Medical Services, 34th Division of the British Army, and his diaries provide important information on the operation of Army medical services.
… to Peace
Campaign for Nuclear Disarmament (CND), 1958-2008.
http://archiveshub.ac.uk/data/gb097-campaignfornucleardisarmament
The Campaign for Nuclear Disarmament (CND) is a non party-political British organisation advocating the abolition of nuclear weapons worldwide. Includes papers relating to the CND's constitution, minutes of National Council, National Executive Committee annual conference papers and papers relating to Aldermaston marches and other demonstrations.
These are selected descriptions: there's much more to discover by exploring the Hub! And we're adding more descriptions every week. If you'd like to add your descriptions to the Hub, now's a great time! See Be part of something bigger for information on how we can help you expose your collections to a worldwide audience.
Also of interest:
Work in an archive and want to be involved in the Explore Your Archive campaign?
It's not too late to take part, visit: www.nationalarchives.gov.uk/yourtoolkit.
More on Collections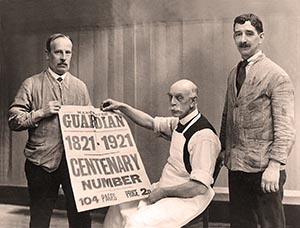 Browse our Features pages to learn about the breadth of material described on the Hub: http://archiveshub.ac.uk/features/