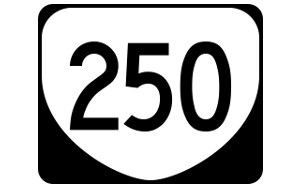 We're delighted to announce that we now have more than 250 UK institutions and organisations contributing to the Archives Hub! That amounts to:
* over 26,000 collection-level descriptions
* over 350,000 lower-level descriptions
Our contributors include universities, businesses, local authorities, museums, cathedrals, charities and other organisations. The wide range of archives covered by the Hub is demonstrated by the latest descriptions, received from:
Barclays Group

Barclays Group Archives is one of the principal financial and business archives in the UK. The parent company, Barclays PLC, has been providing banking services continuously since 1690, with records dating mainly from the early 1700s onwards. Collections include: Barclays Bank, Lombard Street (London): board, management and head office records (1896-1985) and Goslings and Sharpe: private bankers, Fleet Street (London): branch records including customer ledgers (1717-1972).
http://archiveshub.ac.uk/contributors/barclays.html
Doncaster Archives, Local Studies and Family History
The Archives and Local Studies services collect, preserve and provide access to a comprehensive collection of historical and contemporary information relating to the town of Doncaster, its metropolitan district and some adjacent areas. Collections include records of the Yorkshire Archaeological Society: Doncaster Group (1948-1986).
http://archiveshub.ac.uk/contributors/doncaster.html
Feminist Webs Archive
Set up in 2008 by a group of young women, their female youth workers and allies, the Feminist Webs Archive is held at Manchester Metropolitan University. It is both a physical resource and an online resource. The collection is ever-growing with contributions from older feminist youth workers and consists of photographs, banners, leaflets, magazines, oral "her-stories" with older feminist youth workers carried out by young women, and various other documents that are related to feminist youth work with girls and young women.
http://archiveshub.ac.uk/contributors/feministwebsarchive.html
Marks and Spencer

Marks & Spencer began in 1884 when Michael Marks set up a market stall in Leeds. In 1894 he went into partnership with Tom Spencer and a famous high street name was born. Based in Leeds, the M&S Company Archive collects, preserves and utilises material relating to all aspects of the history and development of the company. The Company Archive contains a range of materials from 1884 onwards, including written records, staff publications, photographs and films, garments and household products, design and advertising material.
http://archiveshub.ac.uk/contributors/marksandspencer.html
National Jazz Archive
Founded in 1988, the National Jazz Archive is the specialist repository for the history of Jazz in the UK, in addition to the USA and Europe. The collection, comprising mainly 20th century material, includes 2,500 books from 1914 onwards, over 600 periodicals and journals dating from 1927 photographs personal papers, ephemera and a small number of objects.
http://archiveshub.ac.uk/contributors/nationaljazzarchive.html
National Railway Museum
The library and archive collections at the National Railway Museum form one of the largest resources of railway and transport history in the world. Collections include technical archives containing drawings of locomotives, carriages and wagons; business records of large companies such as the North British Locomotive company, the Pullman Car Company and The General Electric Company; personal and business papers of prominent railway individuals such as George and Robert Stephenson and their families; railway ephemera and semi-published material including advertising, publicity and design records.
http://archiveshub.ac.uk/contributors/nationalrailwaymuseum.html
Paul Mellon Centre for Studies in British Art
The Paul Mellon Centre for Studies in British Art is an educational charity set up to promote original research into the history of British art and architecture.
http://archiveshub.ac.uk/contributors/paulmelloncentre.html
Queen Square Archive
The Queen Square Archives are housed in and managed by the Queen Square Library. They comprise the archives belonging to the National Hospital for Neurology and Neurosurgery (named The National Hospital for the Paralysed and Epileptic during the period covered by the Archive) and those of UCL Institute of Neurology. Collections include: 1500 bound volumes of case notes, including many examples of early medical photography (1863-1946); administrative records for the Hospital (1859-1946); employment records (1860-1946); patient admission registers and other health records; approximately 3000 photographs.
http://archiveshub.ac.uk/contributors/queensquarearchive.html
Rambert Dance Company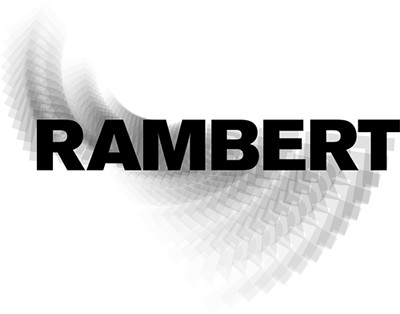 The Rambert Archive holds significant collections documenting the evolution of British dance via the development of Britain's oldest dance company as we moved from pure classical ballet, through embracing modern American influences, into the future of dance. Collections include: Arts Theatre Ballet (1930s-1941), Company History (1900s-2000s), Marie Rambert Collection (1890s-1980s) and Rambert Dance Company Archive: Productions (1920s-2010s).
http://archiveshub.ac.uk/contributors/rambert.html
Royal Ballet School
The Royal Ballet School Collections trace the activities of the institution from its founding in 1926 as the Academy of Choreographic Art to the present day. The Collections include School records; collections relaing more broadly to the development of British Ballet, with substantial collections of lithographs, periodicals, programmes, press cuttings and books; personal collections of international significance, such as Ninette de Valois, the Founder of The Royal Ballet School and Companies, and the class notes of the great teacher, Vera Volkova, among whose students were Margot Fonteyn, Erik Bruhn and Rudolf Nureyev.
http://archiveshub.ac.uk/contributors/royalballetschool.html
Royal College of Nursing

Founded in 1916 the Royal College of Nursing has evolved into a successful professional UK-membership body and union. The Royal College of Nursing Archives' collects across all fields of nursing in the UK and some overseas. The largest and most significant archive is that of the College itself. Other archives include: 30 deposited nursing archives dating back to the 1880s; over 700 personal archives dating from 1815; photographic and postcard collections from the 1880s onwards and 28 handwritten letters written by or addressed to Florence Nightingale (1830-1862).
http://archiveshub.ac.uk/contributors/royalcollegeofnursing.html
Salvation Army
The Salvation Army is a worldwide Christian church and registered charity. Founded by William Booth in East London in 1865, The Salvation Army now works in 126 countries. In the United Kingdom, The Salvation Army is one of the largest providers of social services. The Salvation Army International Heritage Centre is the repository for the official records of the organisation's International and Territorial Headquarters. Collections include: William Booth College (1883-2012), The Salvation Army International Headquarters (1875-2013), papers relating to Catherine Booth (c1847-1995) and The Musical Instrument Factory (1893-1972).
http://archiveshub.ac.uk/contributors/salvationarmy.html
You can browse and view the full contributor list at: http://archiveshub.ac.uk/contributors or use our map to explore: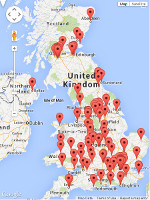 Want to add your descriptions to the Archives Hub? Find out how at: http://archiveshub.ac.uk/contributing/ .
Thank you so much to all our contributors!