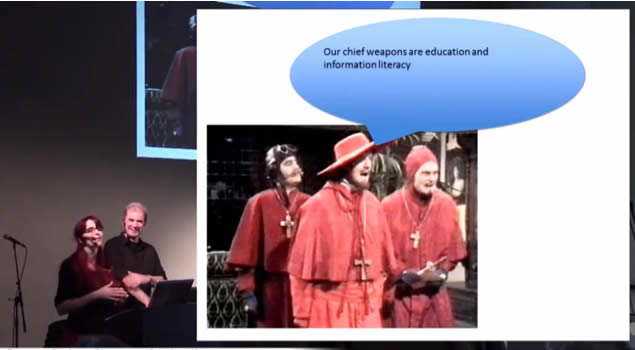 At ELAG 2013 I gave a presentation with a colleague from The University of Amsterdam, Lukas Koster. We wanted to do something entertaining, but with a worthwhile message that we both feel strongly about. We believe that more needs to be done to integrate resources and provide them to researchers in a way that suits end-user needs. We gave a presentation where we urged our colleagues to 'mind the gap' between the perspective of the information professional – their jargon and their complicated systems, which often fail to link resources adequately – and the researcher, who wants an integrated approach, language that is not a barrier to use and expects the power of the Web to be used within a library context, just as they might when looking for music online.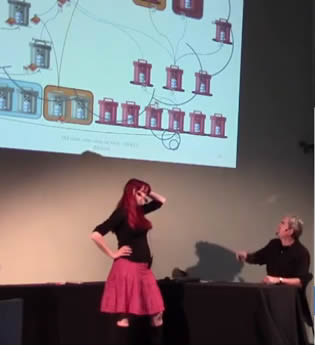 Our presentation included two sketches: one in a music shop, where a punter (the 'seeker') expects the shop owner (the 'pusher') to know who else bought this music and what they thought of if; and one in a library, where the seeker wants an overview of everything available, and they want to look at research data and other resources without struggling with different catalogue systems and terminology.
In our presentation we referred to the 'seeker' wanting a discipline-focussed approach (not format based), and access regardless of location. I highlighted one of the problems with searching by showing examples of search terms used on the Archives Hub where the researchers were confused by the results. The terms researchers use don't always fit into our approach, using controlled vocabularies.  We talked about the importance of connections between information. Our profession is making headway here, but there is a long way to go before researchers can really pull things together across different systems.
I spoke about the danger of making assumptions about our users and showed some examples of the Archives Hub survey results. Researchers don't always come to our websites knowing what they are or what they want; they don't necessarily have the same understanding of 'archives' as we do. Lukas expanded more on our musical theme. We can learn from some of the initiatives in this area – such as the ability people have to explore the musical world in so many different ways though things like MusicBrainz. Lukas also showed examples of researcher interfaces, looking to pull things together for the end user. Isn't the idea of giving the researcher the ability to manage all of their research in this way  something libraries should be spearheading?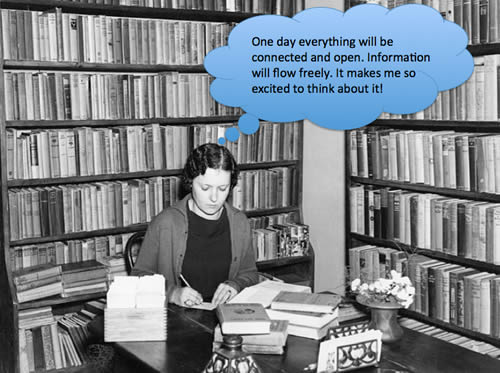 We concluded that the vision of integrated, interconnected data is not easy. As information professionals we may have to move out of our comfort zones. But we don't have any choice unless we want to be sidelined. This means that we need to change our mindsets (we talked about a 'librarian lobe'!) and we need to actually think about whether it is us that needs to learn information literacy because we need to learn to think more like the end user!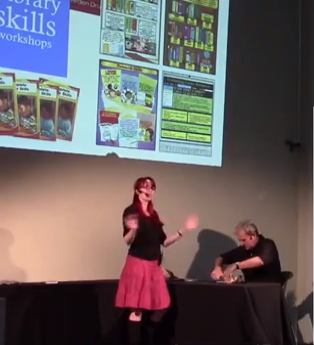 See the slides on Slideshare.
The presentation is on You Tube, but be warned there are scenes of book cutting that may be upsetting to some!