Archives Hub feature for April 2021
This May is the 250th anniversary of the birth of Robert Owen (1771-1858).  Known to many as the Father of Co-operation, Owen left an extensive legacy which is shown in the collection held by the Co-operative Heritage Trust.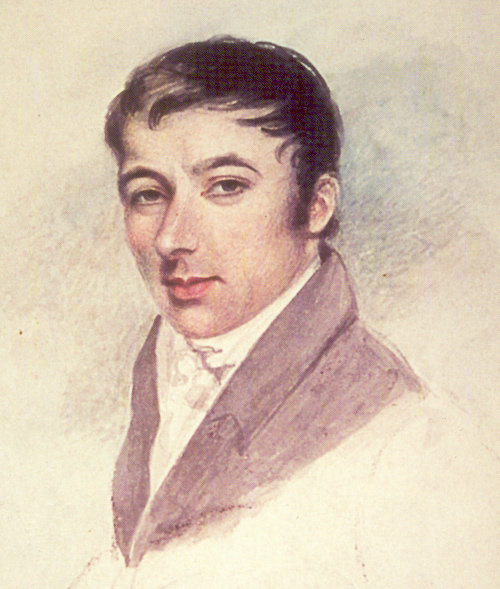 Born in Newtown, Wales Owen moved to London in 1784 aged just 13, then to Manchester a year later. In 1785 Manchester was the epicentre of the Industrial Revolution, and also a hotbed of intellectual and philanthropic discourse.   Owen was often present at the meetings of the Manchester Literary and Philosophical Society where he was able to expand his knowledge on a number of subjects.   When he first arrived in Manchester, Owen was employed at Satterfield's Drapery on St Ann's Square, where a blue plaque marks the site of the building.  He then became manager of the Piccadilly Mill and went on to establish the Chorlton Twist Mill.
Owen then went on to manage mills at New Lanark in Scotland which also marked his first venture into setting up a model community with an emphasis on education, particularly of young people as well as being involved in campaigns for a shorter working day. He remained there for many years. Today, New Lanark is a UNESCO World Heritage Site.
After leaving New Lanark, Owen traveled to New Harmony, Indiana intending to set up another model community there. After the failure of this venture, Owen returned to England where he found his ideas were growing in popularity. In 1835 he founded the Association of All Classes of All Nations and presided over a series of Congresses in Manchester & Birmingham. Among Owen's followers were some of the founding members of the Rochdale Pioneers Equitable Co-operative Society.
Owen continued to promote his ideas by traveling around the country giving lectures but in the last years of his life settled in Sevenoaks, Kent.   It was around this time that Owen decided he wanted to write a three-volume autobiography (of which only one volume was completed before his death).  To do this, he wanted to gather together as much of his correspondence as he possibly could.  This was not an easy task as he corresponded with many individuals from all over the world.
Once the collection was gathered together Owen was assisted with the arranging of the material by his close friend James Rigby, who, at the same time, wrote the correspondents name and date of postage on the reverse of many of the letters, which was very helpful when the collection came to be catalogued! In 1853 Owen wrote of his intentions to appoint William Pare, Robert Dale Owen, and Dr. Henry Travis as Trustees for his letters, as he wanted to ensure their safe-keeping following his death.
After Owen died in 1858, his letters were unaccounted for for many years due to being passed around the various executors.  It was not until the early 1900s that George Jacob Holyoake a journalist, secularist, co-operator and follower of Owen, made efforts to trace their whereabouts.   Holyoake eventually located the letters at a barristers' chambers in London where they were stored in a metal trunk.  This became known as the 'hair trunk' as in addition to the letters, the trunk contained a lock of Owen's hair.
In 1903, Holyoake gave the collection, which comprised over 3000 letters, to the Co-operative Union.  This was the first collection of what is now the Co-operative Heritage Trust Archive.   In 2010 the Collection was awarded a National Archives Cataloguing Grant and in 2016 the Collection was added to the UNESCO UK Memory of the World Register as a collection of significance.
The Archive also holds the correspondence of James Rigby which contains many letters from Owen as well as the correspondence of George Jacob Holyoake.
The Co-operative Heritage Trust Archive is located in central Manchester.   Due to Covid-19 restrictions, the reading room is currently closed to the public.  Information about re-opening will be on our website.
The Co-operative Heritage Trust looks after the Archive and the Rochdale Pioneers Museum.
Sophie McCulloch
Archivist
Co-operative Heritage Trust
Related
Robert Owen Collection, 1805-1858
James Rigby Correspondence Collection, 1848-1858
Papers of George Jacob Holyoake (1817-1906)
Browse all Co-operative Heritage Trust collections on the Archives Hub.
All images copyright Co-operative Heritage Trust. Reproduced with the kind permission of the copyright holders.