Archives Hub feature for February 2016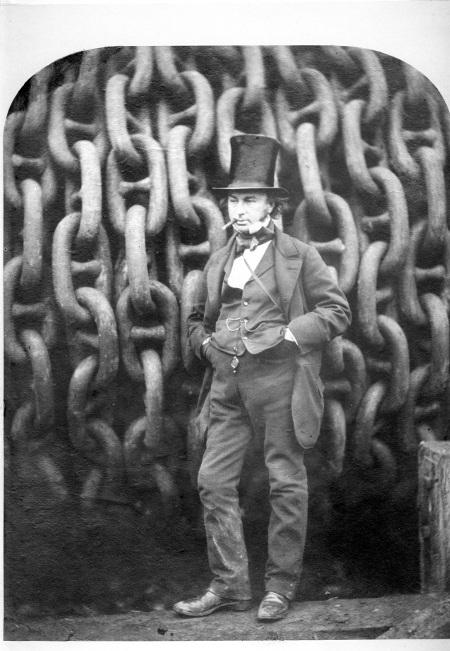 In the early 1980s two substantial bequests, the Clinker and Garnett collections, were left to Brunel University Library. Charles Clinker and David Garnett were two railway historians, and their collections went on to form the basis of what is now known collectively as the Transport History Collection. Over the years their bequests were joined by others, so the collection now includes books, railway maps, Bradshaw guides, timetables, journals and photographs. The maps include early Airey and Railway Clearing House maps, as well as Ordnance Survey maps and railway junction diagrams. Archival material includes Charles Clinker's extensive notes and correspondence concerning his Register of closed stations and papers relating to his revision of MacDermot's History of the Great Western Railway. We still collect relevant railway material, and the collection is particularly strong on the history of the Great Western Railway.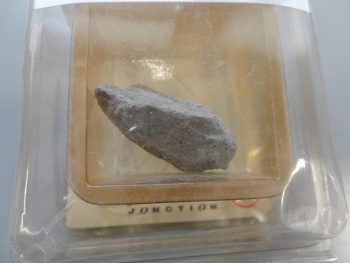 To complement the Transport History collection, the papers of the Channel Tunnel Company and the Channel Tunnel Association were acquired in 2003. These offer a fascinating insight into the history and politics of tunneling under the English Channel from the early nineteenth century to the opening of the Channel Tunnel as we know it today. This resource includes a mixture of archival and printed material, including letters, photographs, objects (including a lump of chalk!), books, reports, advertisements, maps, conference proceedings and tunnel and bridge proposals.
Also in the 1980s here at Brunel University, John Burnett, David Vincent and David Mayall were compiling their annotated bibliography, The autobiography of the working class (Harvest Press, 1984-1989). The bibliography includes descriptions and locations of unpublished manuscripts produced by working class people who lived in England, Scotland or Wales between 1790 and 1945. Many of these autobiographies are now kept in Special Collections and are an extremely popular resource, amongst History, English and Creative Writing students.
Many people are surprised to learn that we have very few collections relating to Isambard Kingdom Brunel himself. Those we do have include a collection of photographs relating to the publication of The Big Ship: Brunel's Great Eastern – a pictorial history by Patrick Beaver, and the small Gilbert Blount archive. Blount was an English Catholic architect born in 1819 who received his earliest training as a civil engineer under Isambard Kingdom Brunel, for whom he worked as a superintendent of the Thames Tunnel works. The collection here covers his early career, including correspondence with the Brunel family. It was given to the University Library by Michael May, Blount's grandson, in 1976 and so is one of our earliest acquisitions.
Some of our other collections were later acquisitions, and we have been developing a theme around equality and advocacy issues. These collections include the Dennis Brutus Archive. Dennis Brutus was a South African poet and human rights activist who spearheaded a successful campaign to ban apartheid South Africa from international sport competitions, including the Olympic games. Related collections include Celia Brackenridge's research archive. Celia is a recently retired Brunel academic who donated her collection to Special Collections in order to preserve original sources and information about the development of child abuse and child protection research, advocacy and policy in the UK and overseas from the 1980s to 2000s.
We also look after a couple of collections on behalf of external organisations. These are the South Asian Diaspora Arts Archive, a wide-ranging group of small collections of South Asian literature, art, theatre, dance and music by British based artists and organisations. The archive covers five main areas: literature, visual arts, theatre, dance and music, dating between approximately 1947 and the present day. The Operational Research Society houses their library at Brunel. Operational Research looks at organisations' operations and uses mathematical or computer models, or other analytical approaches, to find better ways of doing these operations. Their library includes over 1500 books on topics including operational research, statistics, management science, market research, logistics, industrial engineering and management accounting.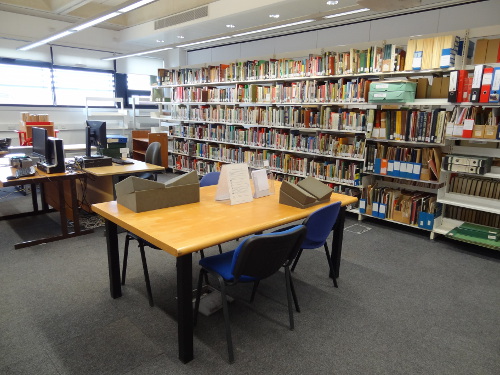 In 2015 Special Collections saw a big change as we moved into new reading room and storage facilities. This has improved access to our collections, as we now have a dedicated reading room space which can also be used for workshops by both internal and external groups, as well as improving and increasing the amount of storage we have.
You can find out more about our collections on our webpages, on our blog and Twitter feed (@BrunelSpecColl).
Katie Flanagan
Special Collections Librarian
Related:
Browse the collections of Brunel University London on the Archives Hub.
All images copyright Brunel University London and reproduced with the kind permission of the copyright holder.